Amy recently joined Frank Blake, former CEO of Home Depot, on his podcast, Crazy Good Turns, to share the inspirational story of Jacob's Ladder.
A better outcome is possible
If someone in your family has recently been diagnosed with developmental delay, autism, brain injury, or an emotional-behavioral-relational disorder, we are here to help.  
Perhaps your family has been on this journey for quite some time and has lacked the growth and change you believe is possible.  
Through a deeply rooted person-centered approach that harnesses the latest in neuroscience, coupled with intensive and loving interpersonal instruction, Jacob's Ladder clients are experiencing outcomes never thought possible.  
No matter your location, we would be honored to walk alongside you and your family as you pursue a clearer, better, targeted path toward Hope and Healing.
Jacob's Ladder is internationally renowned and accredited by SAIS-SACS as a private school and therapeutic entity. Since its founding in 1998, over 4,000 individuals have received hope and effective treatment through Jacob's Ladder and its patent-pending model of care, The Interpersonal Whole-Brain Model of Care™ (IWBMC).
Jacob's Ladder offers full- and part-time enrollment options on campus and remote care. We have two campuses located outside of metro Atlanta in Roswell and Buckhead, GA. Remote services include training a service provider in your area, with our Jacob's Ladder team supervising and supporting the care remotely.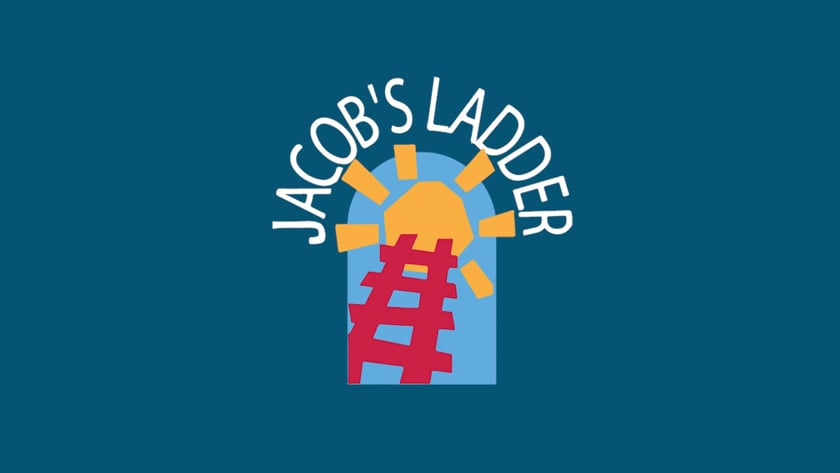 At Jacob's Ladder, we believe in the possibility and potential of every person. We believe that growth and change are possible in the mind, body, and spirit of every person we serve, and we pursue this without exception for everyone in need.
IT'S A PERSON-CENTERED, WHOLE-BRAIN APPROACH
Jacob's Ladder has used qEEG brain mapping analysis since 1999, pioneering and integrating this remarkable technology into all treatments and care planning.
Rigorous, comprehensive assessments of each individual's neurological function focus on revealing strengths and challenge areas to prioritize interventions.
1,000+ assessment metrics and 4,000+ corresponding interventions targeting key areas, providing a precise treatment plan that addresses the barriers to each client's success and growth.
Individualized plans provide guidelines for physiological wellness, learning style, and emotional-behavioral-relational support.
Integrating plans across all caregivers and settings increases long-term positive growth and change.
Safe social environments + strong interpersonal connections enable the brain to learn and grow, preventing the fight, flight, or freeze trauma response.
What Families are Saying About Jacob's Ladder
"The doctor told me, 'I need you to understand, she will never walk like you, she will never talk like you, she can be the best that she can but she will never do that like you;' but now, I see her talking, I see her walking, she's started jumping, she's started running, and I see her so happy – and I am so glad we're here and found this  place."
- Community of Care Parent
"Jacob's Ladder has been life-changing. My girls started when they were 7 years old....Within three months here, my girls were speaking, identifying shapes and colors, and telling us their wants and needs."
- Caroline M., Jacob's Ladder Parent
A Proven Approach to Transformative Outcomes
Jacob's Ladder serves all individuals with complex brain-based and physical challenges – what we collectively term "neurobiological" challenges. Since 1998, more than 4,000 individuals have received groundbreaking treatment through our patent-pending model of care, The Interpersonal Whole-Brain Model of Care™ (IWBMC).
Facilitation of a customized plan of care is accessible anywhere through AHAVA
Through our first-of-its-kind training and assessment software – AHAVA – trainers, providers, and evaluators have a comprehensive platform to evaluate clients, design individualized programs, and implement therapeutic interventions. AHAVA houses 1,321 assessment metrics and over 4,000 corresponding interventions to create a path and plan for individuals with unique needs. Families and healthcare providers may also access AHAVA for individualized progress updates and data tracking.
A comprehensive solution for rehabilitative and educational care
The global need for specialized and accessible person-centered care is staggering, with more significant needs than ever. Holistic, individualized care and adequate assessment tools are unavailable, leading to delayed screening and diagnoses and skyrocketing care costs for the global special needs community. The Jacob's Ladder Training Institute provides immersive training and certification opportunities.
Jacob's Ladder offers in-person and remote training opportunities, resources, and certification in our patent-pending model of care – the IWBMC – which includes training on our AHAVA management and evaluation software. Now is a great time to join our movement. For more info on our model, click here.
Resources for Trainers & Evaluators
Jacob's Ladder Training Institute
Certification in the IWBMC™
Get certified in the IWMBC™ with pending-accreditation through the NCCA.
Training & Evaluation Software
Facilitate our Model with AHAVA
Receive training to utilize AHAVA for evaluation, program design, data tracking, and analytics.
Research
Pillar Research Institute
Holds over 30 years of data, outcome statistics, case studies, and the ongoing analysis of the IWBMC's effectiveness across various diagnostic categories.
"The truly unique and comprehensive approach provided by the team at Jacob's Ladder has impressed me deeply as a clinician. The vast array of interventions, supplemented and validated by the use of neurofeedback, also known as EEG biofeedback, is remarkable. The extraordinary breakthroughs seen by clients of different ages and diagnoses are nothing short of miraculous."
- Dr. Lucas Koberda, M.D., Ph.D Koberda Neurology
Jacob's Ladder School & Therapy Centers
Roswell (Main Campus) & Atlanta (Buckhead)
407 Hardscrabble Road
Roswell, Georgia 30075